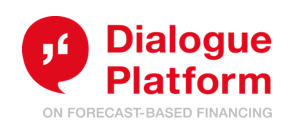 Mozambican Red Cross (CVM) hosts second Regional African Dialogue Platform
Dates: September 17-19 of 2019
Location: Maputo City
Time: 8:30 am to 4 pm
Since 2013, the Red Cross Red Crescent Movement has been developing the Forecast-based Financing (FbF ) approach that allows access to funding for early actions based on in-depth climate forecasts and risk analyses. Currently, the FbF method is being implemented in over 22 countries worldwide.
It is in this context that the Mozambican Red Cross (CVM) will host, from September 17 to 19, 2019, in Maputo City, the second Regional African Dialogue Platform, an activity focused on the Forecast-based Financing Project, funded by the German Red Cross (GRC).
The Africa Regional Dialogue Platform on FbF aims to improve understanding of the FbF concept, the funding mechanism and methodology, as well as to foster collaboration and partnership in the Forecasting-Based Financing area among key actors working to reduce the impact of natural disasters and improve systems readiness & response by using the window of opportunity between a forecast and a potential disaster.
Over 140 people are expected to attend this event, including representatives from 20 African countries, scientists, disaster managers and representatives of the International Federation of the Red Cross and Red Crescent Societies (IFRC) in Geneva, Nairobi and Pretoria.
The event is organized by CVM, CVA, IFRC, the World Food Program (WFP) and the IFRC Climate Center, with support from the German Ministry of Foreign Affairs through its Action Plan for Humanitarian Adaptation to Climate Change.
OBS: The event is only open to those who have received an invitation. Download the event's program here.